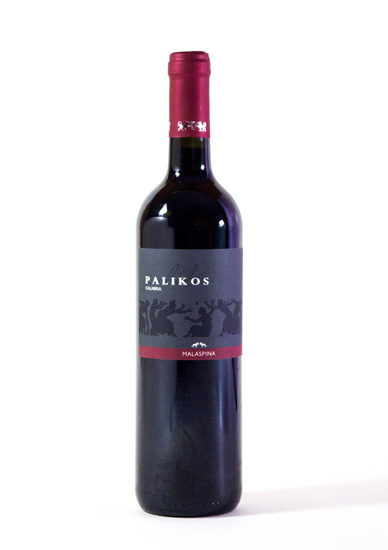 Palikos [red]
Classification: Calabria indicazione tipica rosso
Grape varieties: gaglioppo 60%, nerello calabrese 40%
Harvest: hand-picking, september
Fermentation: in steel tanks
Fermentation temperature: 26 – 28° C
Vinification:  maceration under controlled temperature
Period of maceration: 5 days
Maturation: 3 months in allier tonneaux
Alcohol: 13,5% by vol.
Tasting notes
Colour: ruby red
Scent: quite intense, fruty and quite spices
Palate: warm, soft, quite spices
Service temperature: 16 – 18° C
It was born of an accurate vinification of gaglioppo and nerello grapes, and is charatterized by a good intensity, softness and persistence. It's a simple red wine whit a particular character that makes it ideal accompaniment of spicy dishes based on white meat, sword-stick, medium seasoned cheese.
Contacts
Azienda Vinicola Malaspina
Via Pallica, 67 - Melito di P.S. (RC)
Phone:
0965.781632 - fax 0965.788947